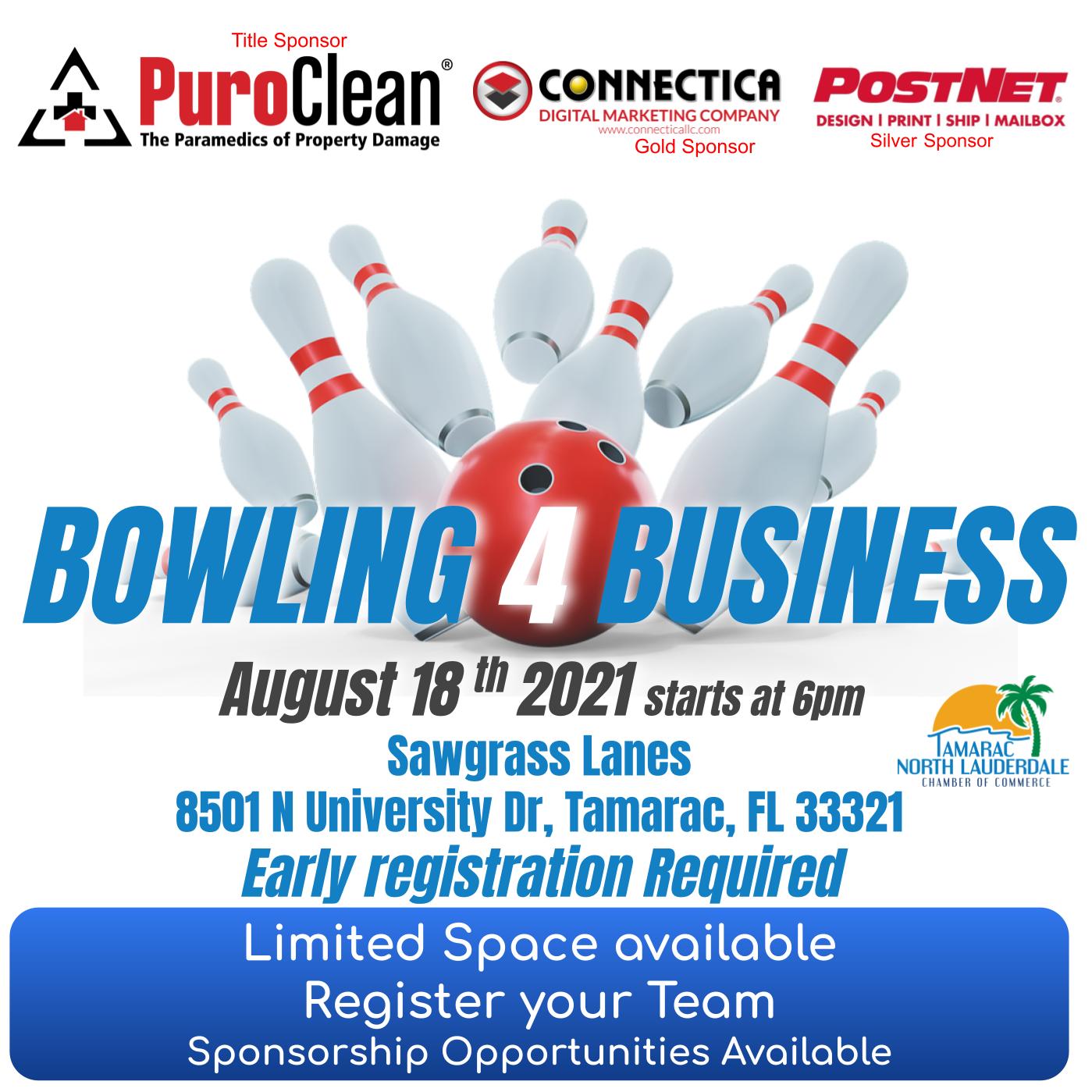 Dear Members,
You are invited to participate in our annual business bowling! Last year unfortunately due to covid we were unable to hold this incredible event so this year we are excited to finally encourage some team building amongst our community.
In order to make this event successful, we encourage you to gather teams of six. Members with groups of three or less are welcomed as well, given that you will be assigned to a team! We have been able to reserve fifteen lanes of six for the event. At this time, we have 12 lanes remaining so we urge you to sign up hastily, as this event is on a first come first serve basis.
Business bowling also offers a variety of opportunities for each of its members. One of these opportunities is a chance to be a sponsor which will offer a tremendous amount of exposure. You may also choose to be one of our proud volunteers and join us on our committee. We are additionally requesting donations to contribute to our new chamber foundation c3 organization. If you are willing to contribute to the raffle, you will be rewarded with company recognition online as well as on the event day.
We hope you enjoy putting your team together and polishing your bowling shoes! Contact us if you have an interest in partnering. You can sign up at https://www.tnlcoc.org/ as we look forward to having you at this fantastic event!
Sincerely, Tamarac North Lauderdale Chamber of Commerce
---
---