Guest author/Proud Chamber Member, Jerry Spielman (Go Solar)
As we celebrate Earth Day, we realize that this special day is a collaboration of government and its citizens to make the world a better place to live. Earth Day celebrates the hope that all of her citizens, with a little effort, can help save the planet. This can be done by fighting climate change, inequities and environmental problems that plague the future health of our planet and it's residents. Most of today's issues are man-made and highly interconnected.
What can we do to do our little part in helping future generations survive and thrive here on EARTH?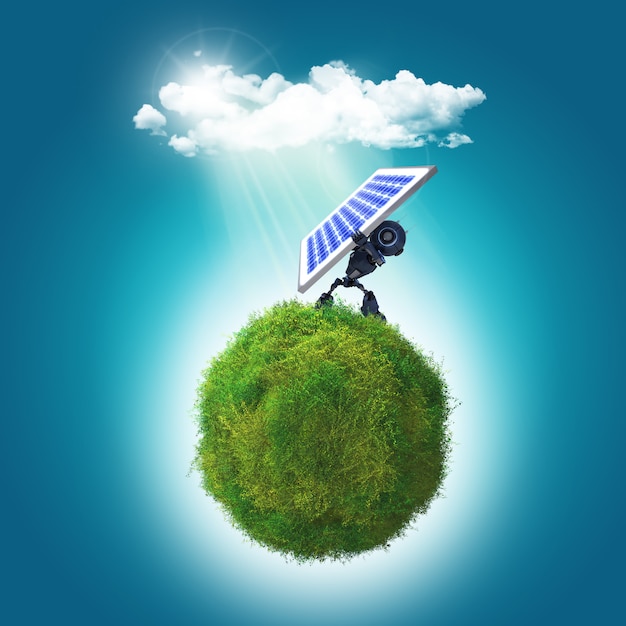 GO GREEN whenever we can and wherever the cost is not prohibitive. Recycle, don't waste water, don't discard plastic, Stopping the use of fossil fuels is the key ingredient that we, as a people can strive for.
CLEAN ENERGY, whether solar, wind, geothermal, fuel cell, recycling and new technologies that we have not even heard of is a core principal to be embraced on EARTH DAY. This is where I play a very small part
in helping.
I have focused my last chapter of my life on solar energy and introducing solar to property owners, whether residential, commercial, government or non-profits. SOLAR is just one of a combination of renewable energy sources that can help stop our world's downward slide toward environmental
disaster. Florida is a key region where rising tides and stronger and more frequent hurricanes make
living here fraught with the potential for imminent disaster. Florida is not alone in this regard, the whole
world is having similar problems.
Whether solar is right for you, please keep an open-mind towards making our planet a better place to
live. When you see fresh water being wasted, sewer backups, dangerous environmental situations,
waste, fuel spills, garbage everywhere-please do what you can as we all have to live and work together.
We need to make big and drastic changes to the way we think and live in order to leave our future
generations a better place to live. We all can't plan on moving to MARS. Politics will rule over our planet
but we all can do little things that help make a difference. We MUST ACT BEFORE IT IS TOO LATE.
Jerry Spielman
GO SOLAR POWER
305.332.9101
jerry@gosolarpower.com
www.gosolarpower.com
---
---