---
---
---
---
---
---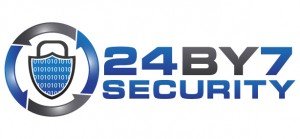 PLAYING GOLF
SUPPORTS SMALL BUSINESS
If you are looking for an affordable golf tournament raising money for good causes with plenty of value then sign up for Friday afternoon fun January 22nd 2021
at Woodmont Country Club 7801 NW 80th Ave, Tamarac, FL 33321.
The PuroClean Classic presented by the Tamarac North Lauderdale Chamber of Commerce is the 6th annual tournament that brings out 125 to 140 golfers every year. Title sponsors PuroClean have contributed so much to make this an afternoon of fun for everyone. With drinks, cigars and gifts PuroClean puts back into the Chamber of Commerce enabling programs and support for small business and local charity. PuroClean ranked 5th in the country for best franchise opportunities support over 300 franchise businesses within their organization helping them grow every day. We are proud to have PuroClean headquarters here in Tamarac making a huge difference in our community making the Chamber and members grow with their generous support.
All contributions will go to help local businesses programs and the PAROT Organization.
The Parks and Recreation Foundation of Tamarac (PAROT), is a non-profit group of volunteers working to enhance the quality of life for Tamarac residents. Through fundraising efforts, PAROT has provided financial assistance to families in need so that no child or senior is ever turned away from participating in a program. Efforts have also included special needs playground equipment and event support for the City's parks.
Register your team and be prepared for golf tournament fun. Competitions on the course …
Putting and chipping competition.
Men's longest drive
Women's longest drive
Closest to the pins (3)
Most Accurate Drive
Hole in One
1st, 2nd, and 3rd placings with Winners taking the trophy home.
If you need help on your golf you can buy 2 mulligans and receive a gift. All levels of golfer's welcome.
If you don't win on the course, then maybe win one of the 20 raffle prizes or the 10 silent auctions. If you can not play then join us for dinner, speeches, awards and prize drawings from 5.20pm.
WHY SHOULD I SIGN UP ?
To organize a golf tournament, it takes time and effort, there is a great sense of belonging, everyone pitching in. Businesses donating, people contributing and everyone wanting the event to be fun and a success. A day on the course can have an excellent effect on your mood with health benefits, reducing stress for a few hours. Enjoy meeting plenty of people and many businesses.
Meet the sponsors
Meet the players
Meet the volunteers
Appreciate the donations
Get excited about competing for something and enjoy the giveaways
Help small businesses by playing golf. Support shop local by getting involved and engaged with the annual tournament. (Only once a year)
Free lunch and free drinks will be available throughout the afternoon. Stations with games on the course helping to create a healthy appetite for dinner and awards beginning at 5.30pm. By 6.30pm we are all done with prizes won, winners acknowledged. So get involved and be part of something special, don't miss out register now for the PuroClean Classic November 6th. Help small businesses make a difference to our local community.
The 2020 Chamber Golf Committee headed by Steven Parker General Manager of Bailey Memorial and Dignity Memorial locations will select a charitable cause to donate to from the tournament. We are proud to announce the City of Tamarac PAROT non profit 501c3 organization is the 2020 charity.
Make a difference supporting small business and charity in the 2020 PuroClean Classic presented by the Tamarac North Lauderdale Chamber of Commerce.
Additional 2019 Golf Tournament Photos
Woodmont Country Club will challenge you while providing a relaxing, picturesque backdrop. Test your accuracy with our fairways, water hazards and sand traps. Our undulating greens challenge your putting touch and reading ability. All in all, our goal is to provide you with a quality experience that includes exceptional service and a comfortable atmosphere.
A golf-based team-building exercise can work for your people. It provides positive reinforcement of teamwork and lets them build inter-personal relationships that can help on the job.